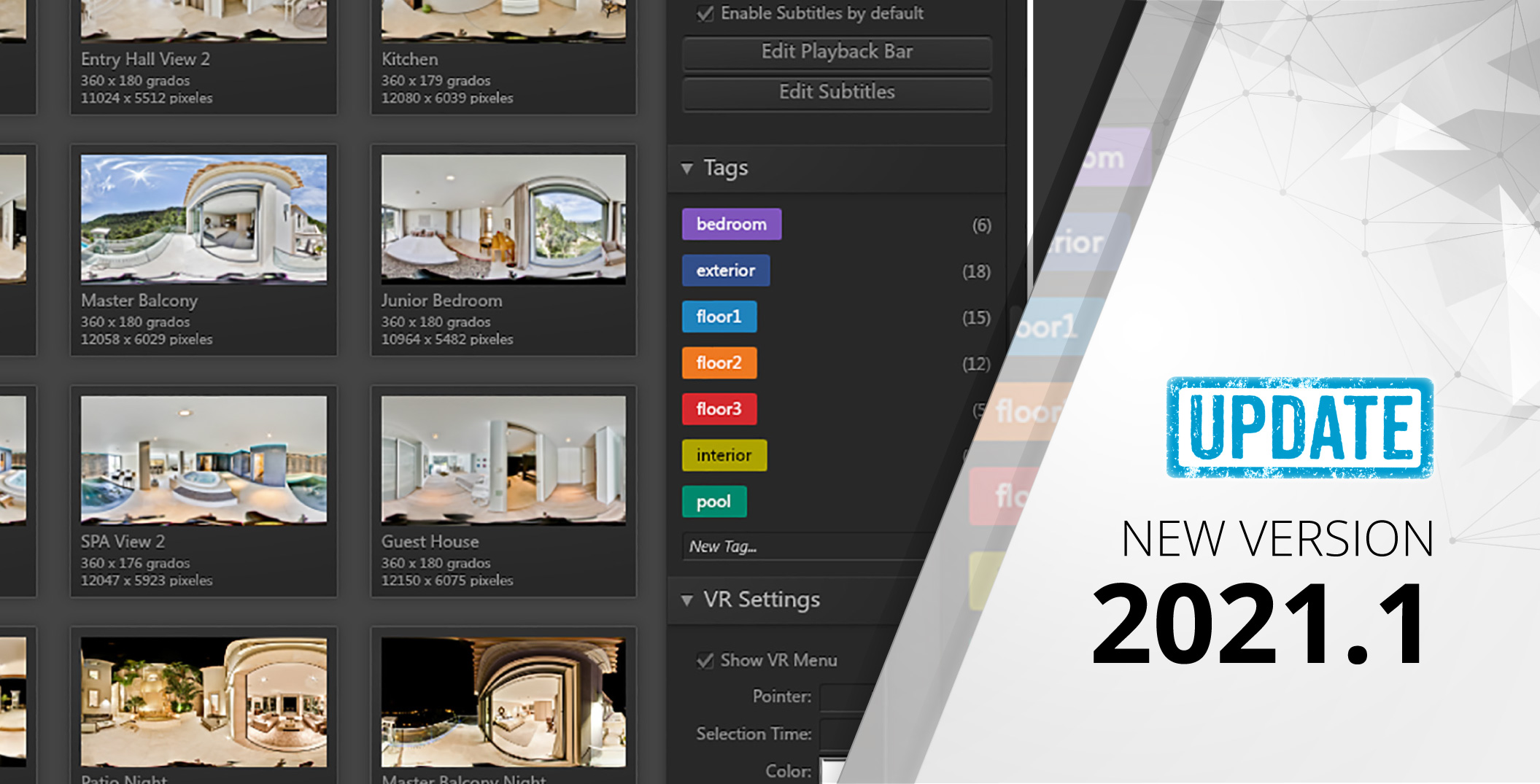 The most important additions for this new version are the following:
Added the new "Tags" function. With it you can organize and group content with common characteristics.


Select groups of socks, skin elements, hotspots … and apply labels to them for better organization. You can also apply actions to groups of media in bulk, instead of having to do it one by one. It is also possible to customize the urls of the published tours to show or hide certain labels.
Added New action "Show / Hide in Media".


Select an element of the skin and apply this action so that a media or group of media can show or hide this element automatically, both when starting up and when closing. Allows the use of "tags".
Apply chroma to videos. Play videos with transparent background inside your skin, popup videos or video hotspots.
By using chroma you can easily remove the background from your videos, so that they are perfectly integrated into your tour. Create virtual avatars that explain your tour, perfectly integrated into your interface, or play videos that overlap the background tour, creating spectacular effects.
Other minor but very interesting additions:
Added the option "Score 0 is incorrect" in the subtab "E-Learning".

Added "Time in 3D Transition" option in Publish / Navigation Settings tab.
Added "Edge Scrolling Effect" option in Publish / Navigation Settings tab.
Added "Enable Interaction" option for Components in Skin Editor.
Added the option "Duration (seconds)" for each Waypoint in the Autopilot.
Added "Horizontal Alignment" option for title in "Open Info Window" actions.
Fixed some minor bugs.