Finally available for everyone: We have moved the Google Street View Publisher from our beta version to the official Virtual Tour PRO software. But not only that, we have also implemented the function to link your Street View Virtual Tour with a Google Business. All under one roof.
Big News: VT PRO now includes a publisher which lets you upload your virtual tours to Google Street View (GSV). The tool is very easy to use and follows a similar approach as your general virtual tour creation in VT PRO (despite the fact that Google won't show any skin elements or hotspots). But you can still take your existing project, even if it has a skin, hotspots and other bells&whistles and upload it to Street View with a couple of clicks without having to create a new project from scratch.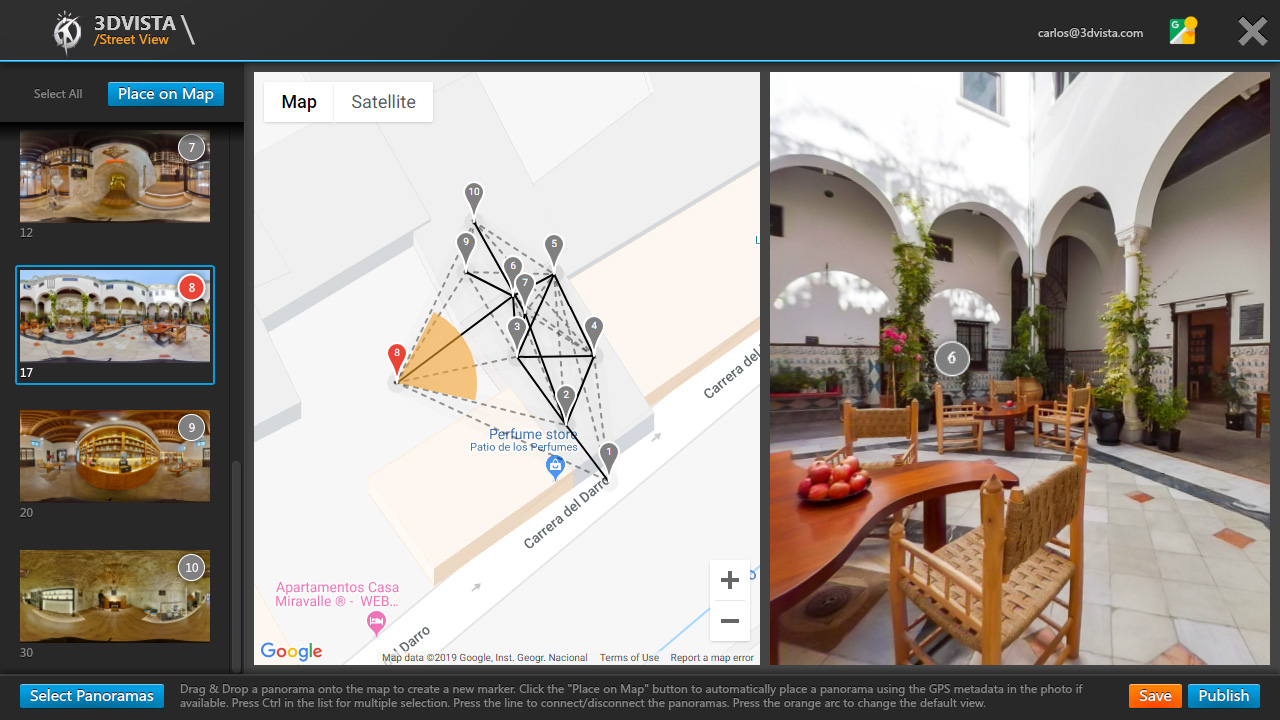 Here's a little tutorial on how you can upload your tours to Google Street View. The process is very very easy but it always helps to see someone do it, doesn't it.
Since this video tutorial and as requested by so many of you, we have also implemented "Connecting with businesses" (not shown in the vido tutorial yet). Stay tuned for more GSV updates in the future – multiple floorplans are on the horizon!
Thank you to all our amazing beta testers, you've been the best.