VT PRO's last update (2019.2.1) introduced a new perspective and intro effect that was widely requested (yep, it is admittedly a fun little feature). It's called little planet (or tiny planet or small planet…) and it'll start your tour from a bird's eye view from which it'll let your visitors fly right into the scene.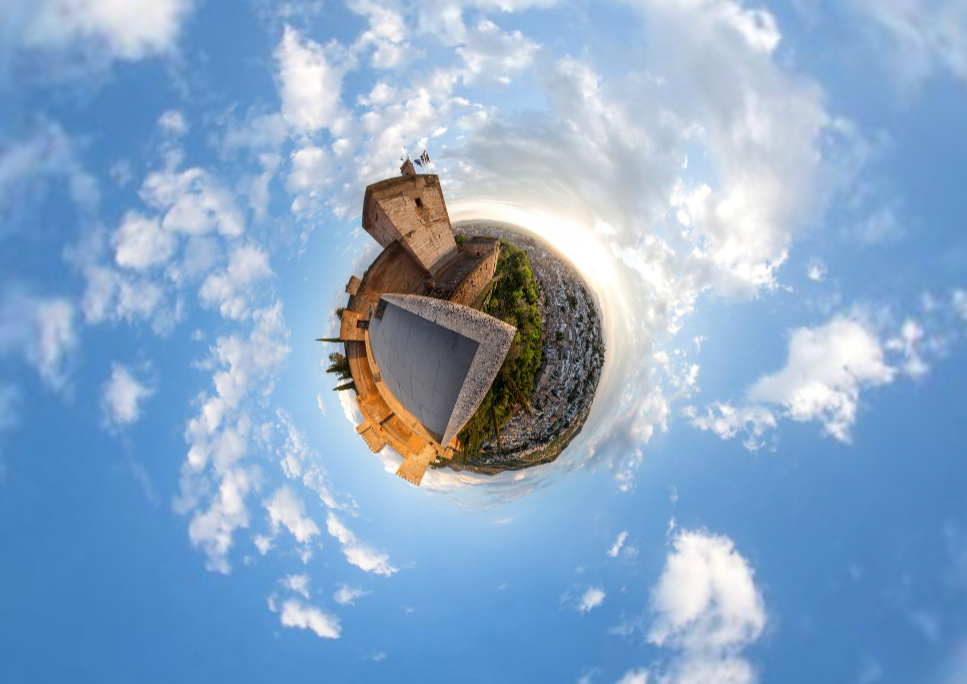 There's no need to do anything differently in terms of shooting, any normal panorama will work. To apply the effect (even to old existing tours), simply go to the Publish tab and tick «Start with Little Planet Effect». Hit Publish and enjoy.
Little planet effects are a fancy show-opener and something that'll make your tours look dynamic and fun with no extra work. Give it a try on your tours or check out the effect in this sample.
The effect is customizable with a couple of parameters, such as duration or distance and we even included a fun option to reverse the effect.
Little Planet Effect is a new feature which is included in your license if you have a valid 1-year-upgrade plan (What is that?) or have purchased your VT PRO license less than a year ago.